Available Vintages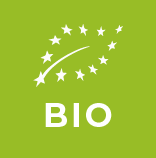 Château Climens
AOC Barsac
1st Growth
Dry stone walls echo the rows of vines, indicating the four enclosures of Climens that surround the château's 30 hectares situated on the appella-tion's highest land where limestone outcrops are abundant.

Situation
The vineyards cover 30 hectares
Grape varieties
It has been Semillon that imposed itself over the centuries as the one and only variety at Climens

Soil
The red soils, a thin layer of clayey sand rich in iron, cover a fossil-rich limestone platform which favors natural drainage

Ageing
The wine is aged on average in 35% to 45% new, French oak barrels for close to 20 to 24 months.
Available Vintages
2005


Description
This special grace, the result of tightness and minerality is also blessed with an extraordinary aromatic palette, mingling perfumes of flowers, fruits, spices, and often even a hint of eucalyptus or fresh mint. In their youth the wines, which have a pale color that is reminiscent of the aromas, are dominated by citrus fruit (grapefruit, lemon, citron), fresh fruit and white flowers. Sweet spices and other deeper, confected fruit flavors will develop-op with the passing of time.

Tasting
"The 2005 Château Climens just soars from the glass with layers of clear honey, marmalade, nectarine and minerals all beautifully carved. The pal-ate is medium-bodied with fresh, vibrant honeyed fruit that builds and builds in the mouth in tandem with a killer line of acidity. Even though it is a convincing, great Climens, you also have the impression that it is only just beginning to show what it is capable of.  Bérénice Lurton and her team ex-celled in this vintage and it come strongly recommended. " – Wine Advocate-Parker