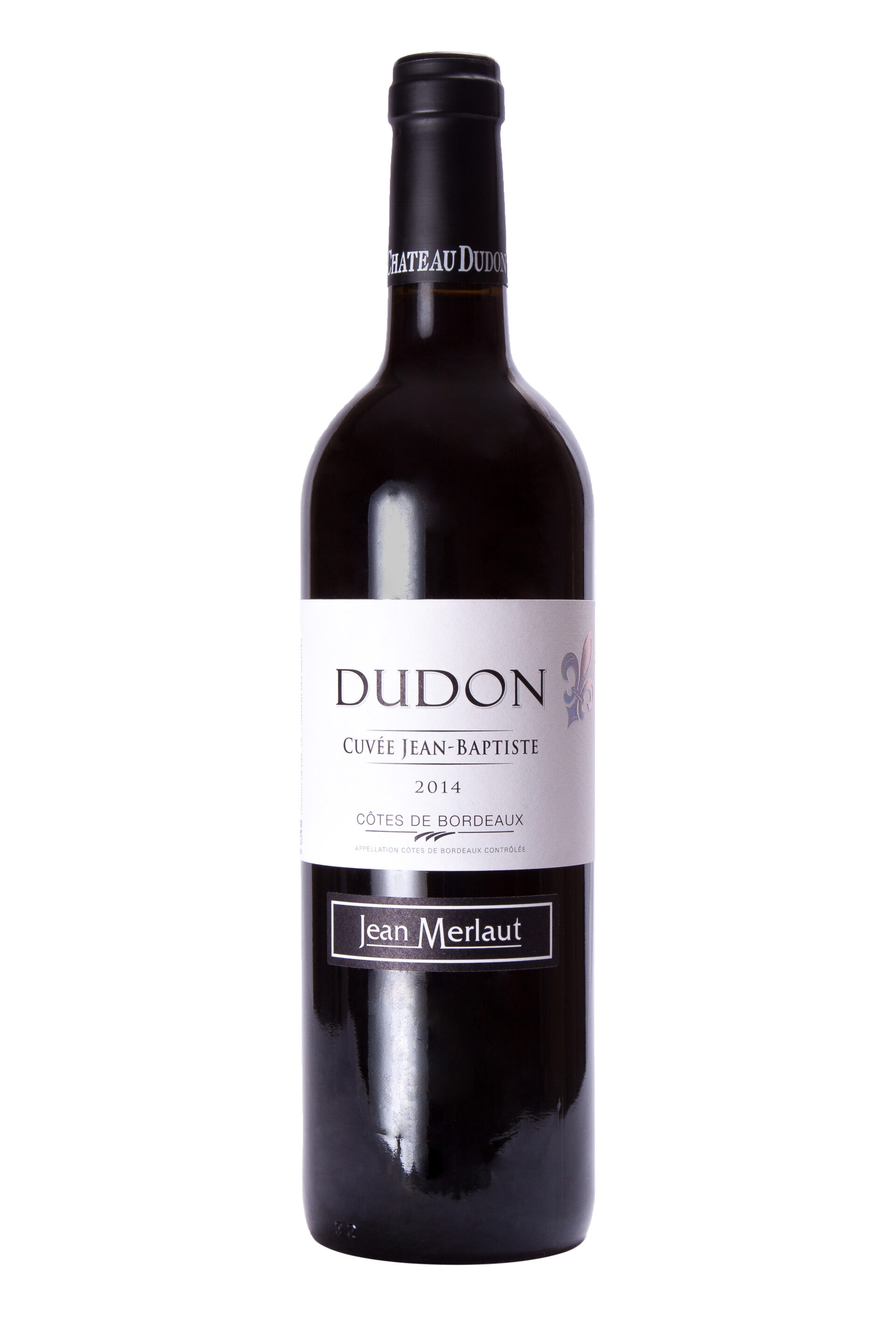 Available Vintages
Château Dudon, Cuvée JB Dudon
AOC PREMIERES COTES DE BORDEAUX

Château Dudon takes its name from Mr Jean-Baptiste Dudon who built the Château in the middle of the 18th century.
The Château Dudon is located in the village of Baurech on hillside in edge of the Garonne, in some kilometers in the Southeast of Bordeaux.
If the 1ères Côtes de Bordeaux is one of regions most formerly crashed with the grave, it is because of the original soil, from which the Castle Dudon benefits particularly. It is about a very narrow strip situated on a wrinkling of grave argilo-limestones and favored by a very good drainage of waters, which allows a food regulated by the vineyard throughout its growth.
Has the HEV3 certification since 2019.

Grape varieties
70% Merlot, 20% Cabernet Sauvignon, 10% Cabernet Franc

Soil
Situated on a wrinkling of grave argilo-limestones

Ageing
Aged for 12 months in barrels, which are renewed by thirds every year.
Available Vintages
2001
Blending
Merlot  40%, Cabernet Sauvignon 30%, Cabernet Franc  30%

Description
Mineral, complex, cedar racy, elegant  tannins, coffee, toast, long and dense. Drink at a temperature of 18°C. Wine already pleasant to drink.
2012

Blending
Merlot, Cabernet Sauvignon

Description
Suppleness, attractive fruit, roundness along with soft and silky tannins.

Tasting
Red fruits, roundness in the mouth, crunchy tannins, fruity finish