Available Vintages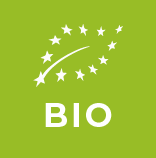 Château La Rose Figeac
AOC Pomerol

Château La Rose Figeac is located in the famous appelation Pomerol, Kingdom of Merlot. Figeac is also a famous location covering south of Pomerol and North of Saint-Emilion. Since 1961 the Château is owned by the same family.
Managed by Nathalie Despagne, it was transformed in 2013, including a new layout and organization for the vat house and barrel storehouse, as well as the construction of a new storage building.
Organic agriculture certified by Ecocert since 2009

Grape varieties
90% Merlot, 10% Cabernet Franc


Ageing
50% French new oak barrels and 50% one-vintage barrels
Available Vintages
2014

Blending
95% Merlot, 5% Cabernet Franc

Description
It shows a beautiful deep purplish-blue hue. On the nose, aromas of red fruit are foremost, accompanied by light roasted hints that bring complexity. Fleshy on the palate, with good balance it has a tangy touch which gives lots of length and freshness.
This is the charming wine that promises great future potential.

Tasting
"Woody, strawberry pie, the palate is crispy, fruity and fresh, light woody notes and straight." – Jacques Dupond
2015

Blending
95% Merlot, 5% Cabernet Franc

Description
"lt shows a beautiful deep purplish-blue hue. On the nose, aromas of red fruit are foremost, accompanied by light roasted hints that bring complexity, for good ageing potential. This vintage gives freshiness, concentration, unctuousness and roundness: a delightful wine with delicacy and good length on the palate."

Tasting
"The nose is the woody white cherry, very fruity. The palate is delicate, fresh, elegant, with silky tannins, gourmand and longue." Jacques DUPONT
2016

Blending
85% Merlot, 15% Cabernet Franc

Description
"lt has a deep blackcurrant purple hue, a lovely vivid colour. The nose rapidly reveals hints of fresh fruit and a delecate touch of light oak. On the palate, flavours evoke the aromas giving a fine, unctuous taste, mingling with good balance fruit and woodiness. This wine's structure is based on balance, elegance, freshness and delicacy, the aromas are pure."

Tasting
"The 2016 La Rose Figeac offers simple redcurrant jam and strawberry scents on the nose that needs a little more definition. The palate is balanced with stringy tannin andmoderate depth, but shows some attenuation towards the finish." – Wine Advocate